The countdown is on! Less than one week until we are gathered around family and friends, sharing memories and partaking in a football game or two. Have a look into our favorite dishes that help commemorate this yearly tradition.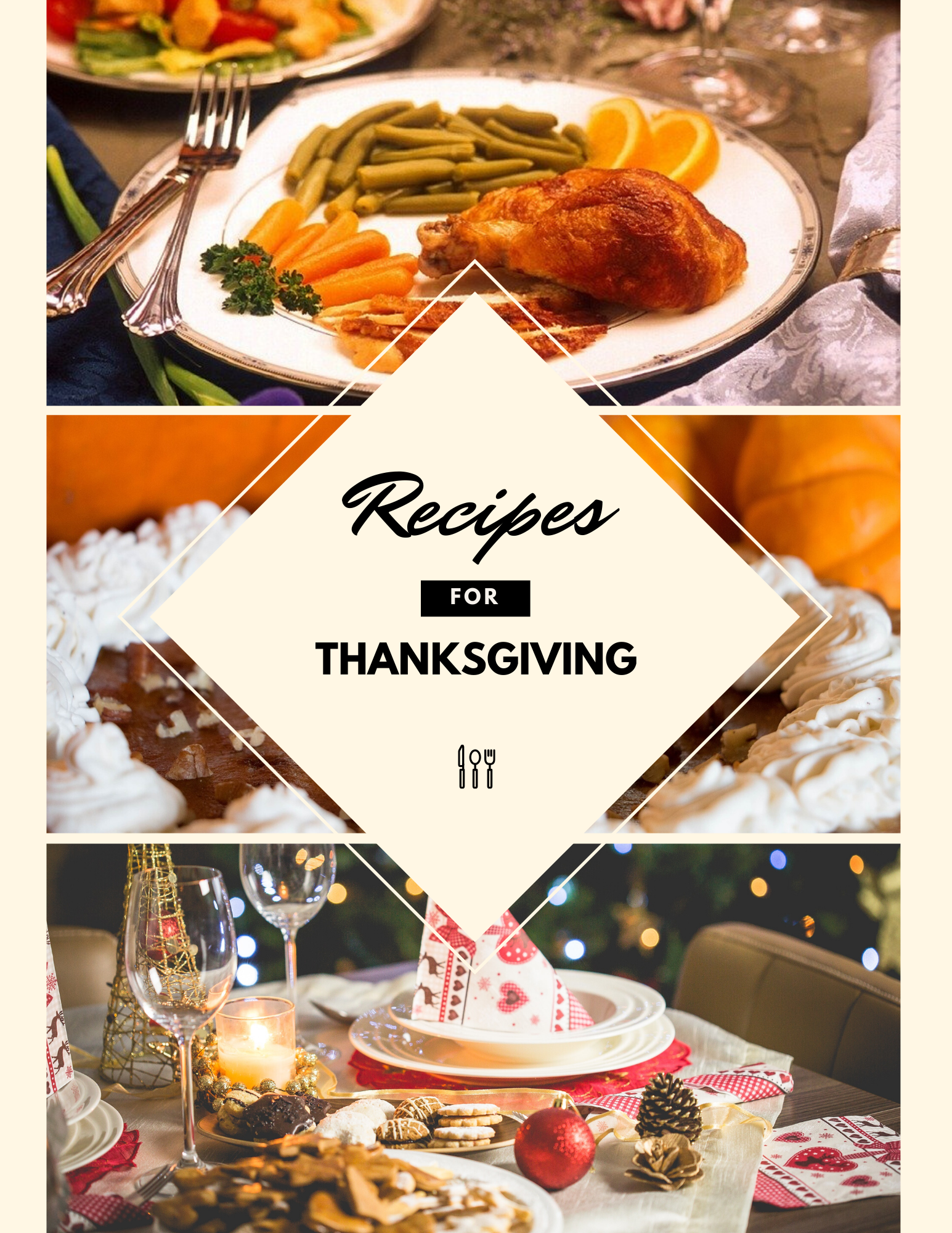 A classic with a twist. How many variations of stuffing can you name?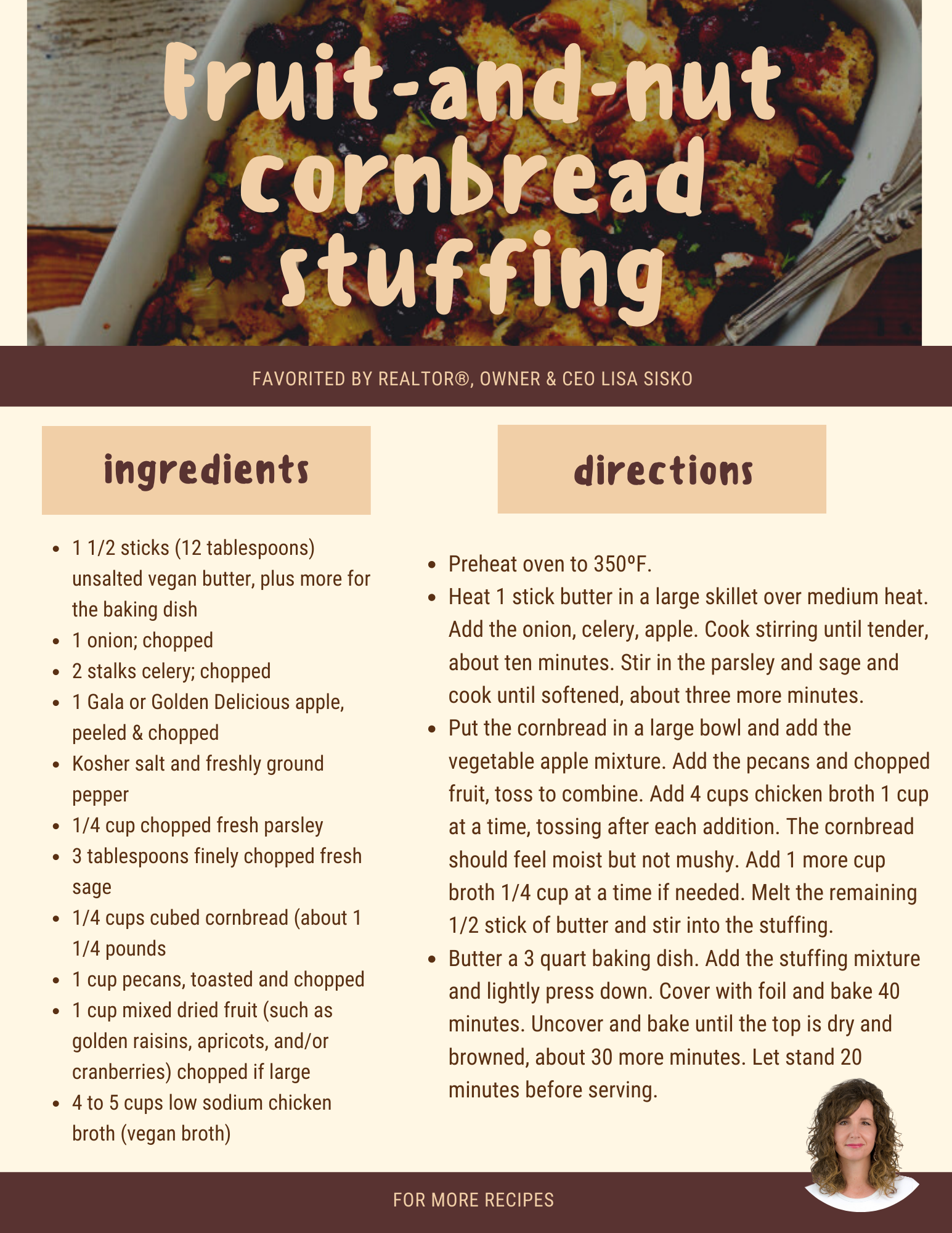 It may not be the first item that comes to mind when thinking of iconic Thanksgiving dishes, but apple cheddar pizza with pecans will have everyone asking for the recipe.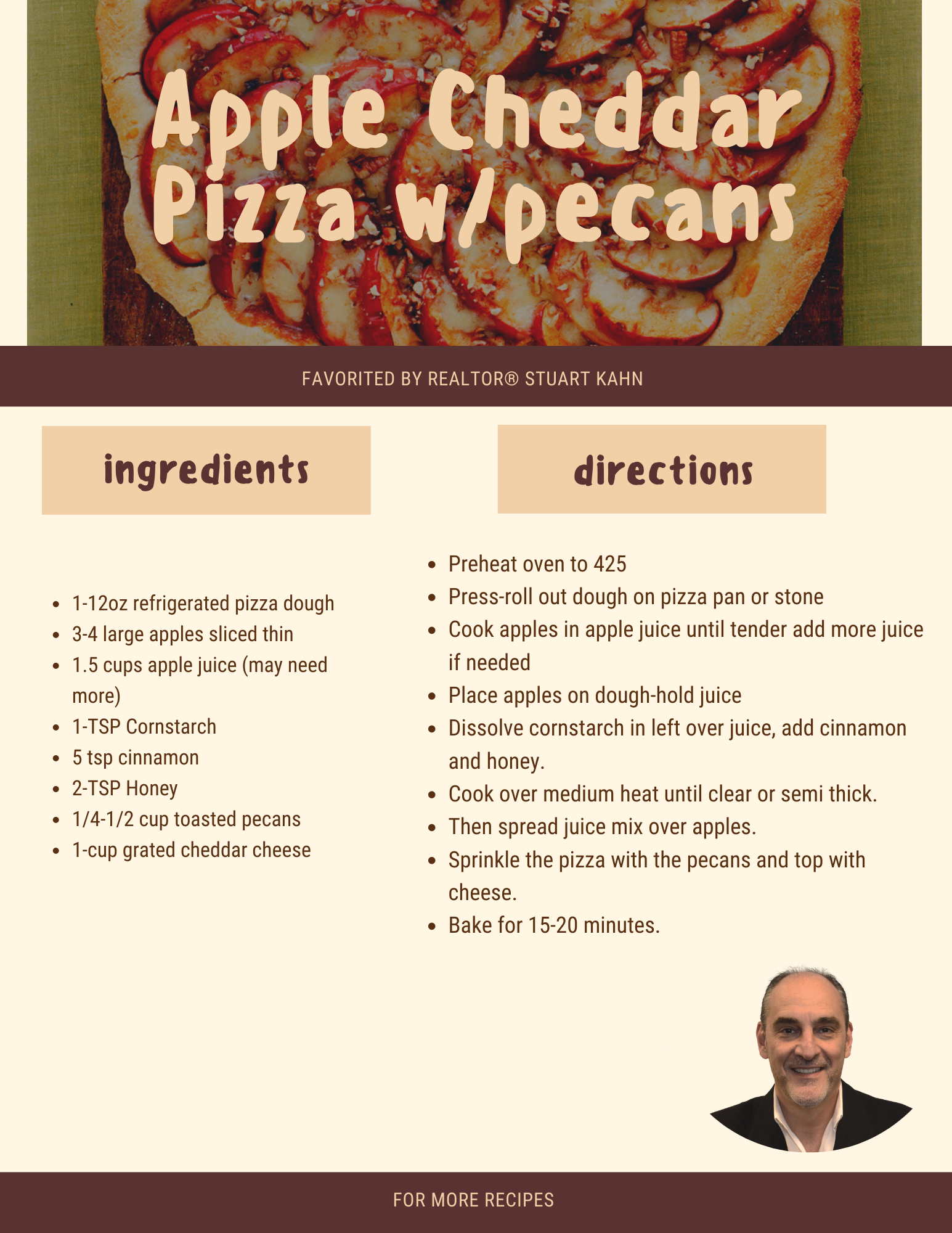 Not a fan of brussel sprouts? This version will change your mind.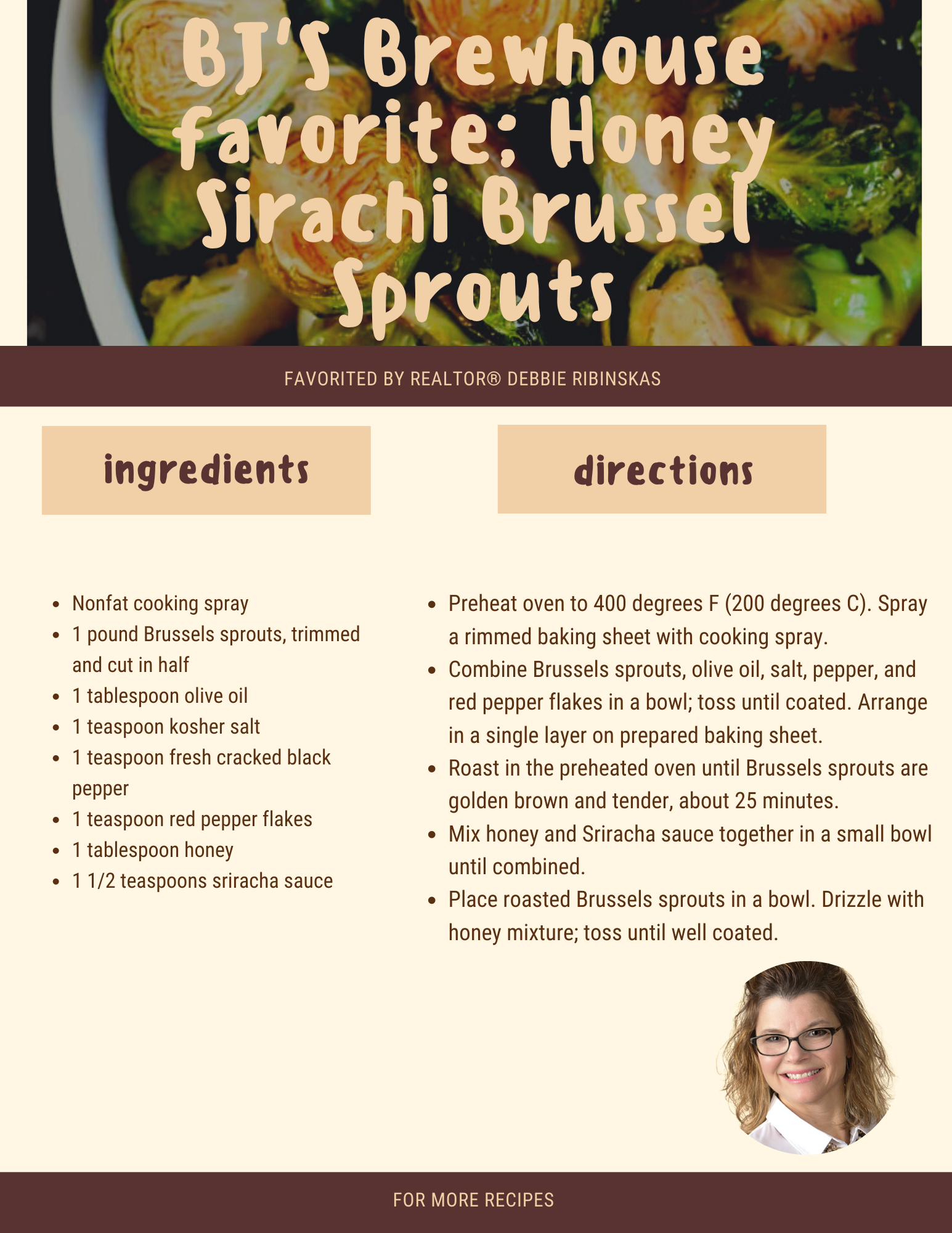 A favorite for countless years, no holiday dinner is complete without green bean casserole, especially in the French household! "The more crispy onions the better!" – Audrey Jenks née Audrey French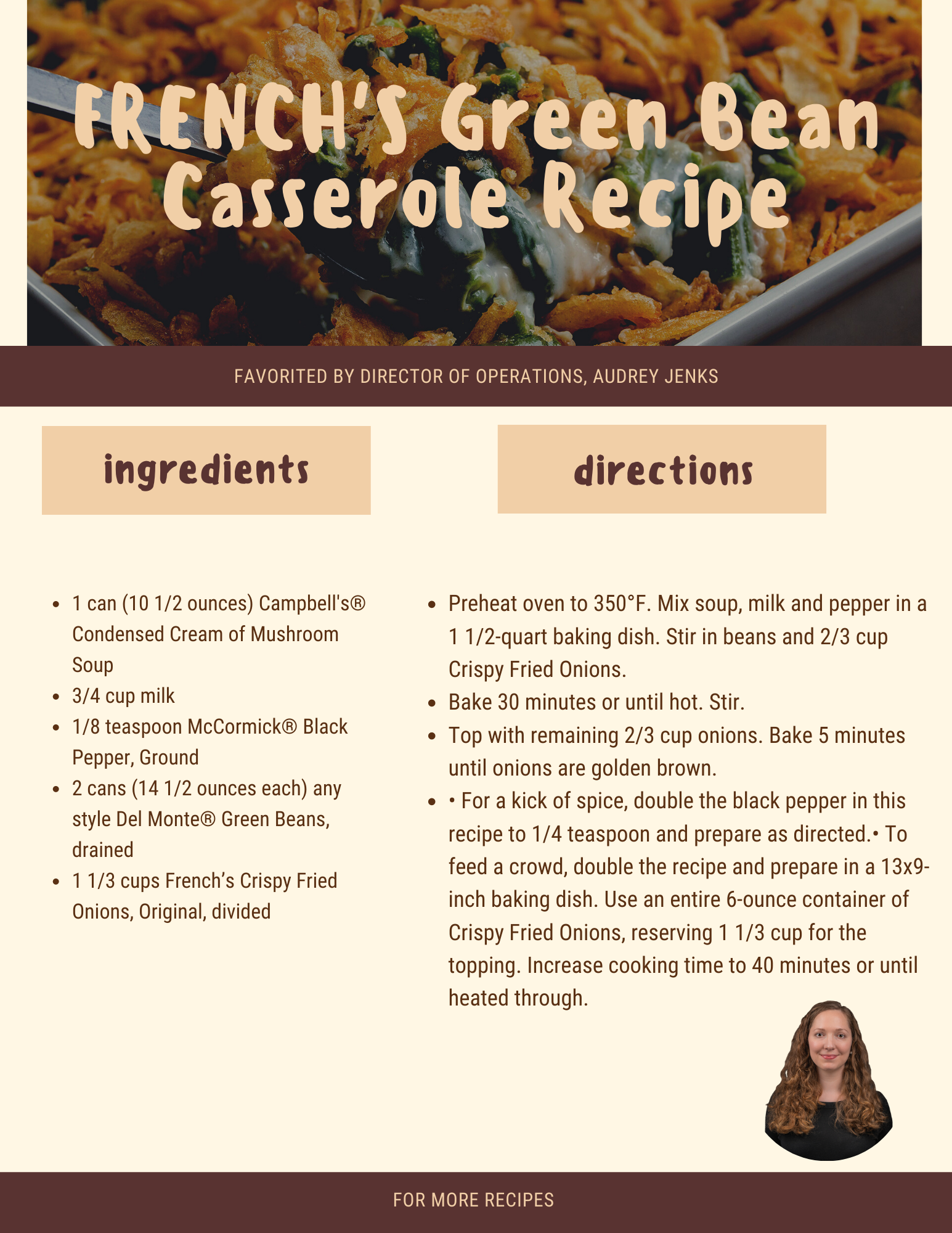 A classic dish that can't be beat. A second helping is a must!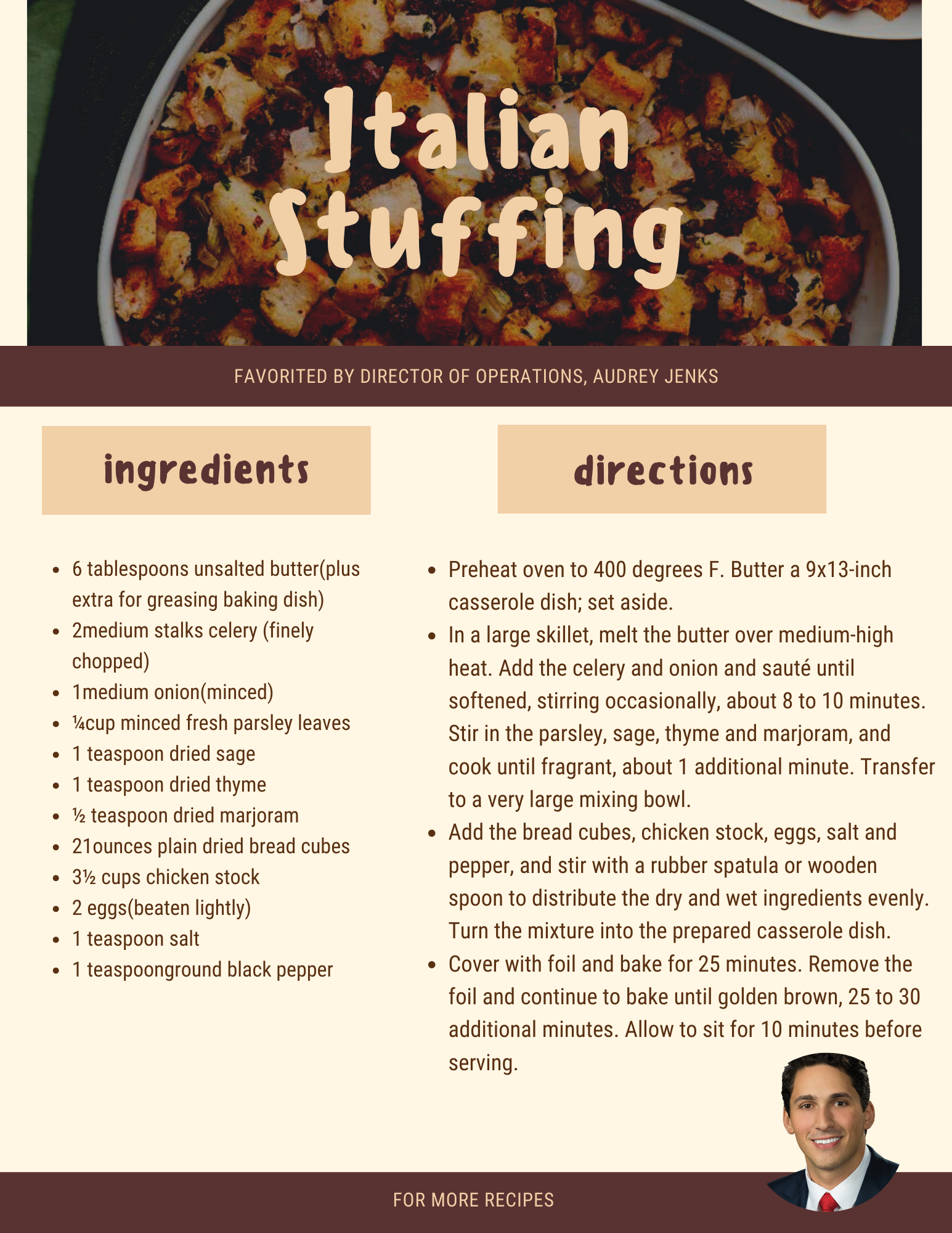 A classic taken from Grandma's cookbook. Love it or hate it, sweet potato casserole is a staple on everyone's table.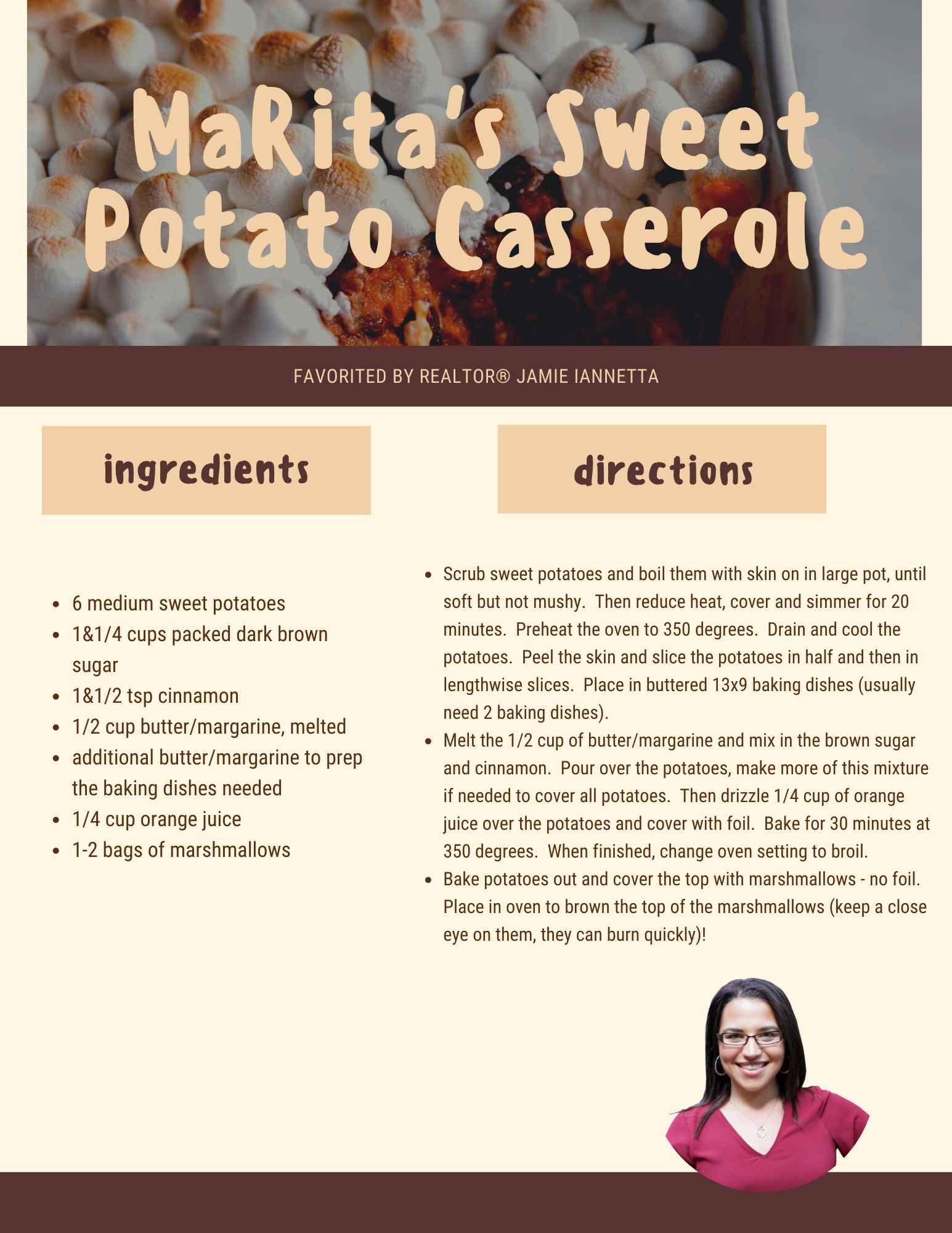 Get ready to add a new favorite dessert to the roster!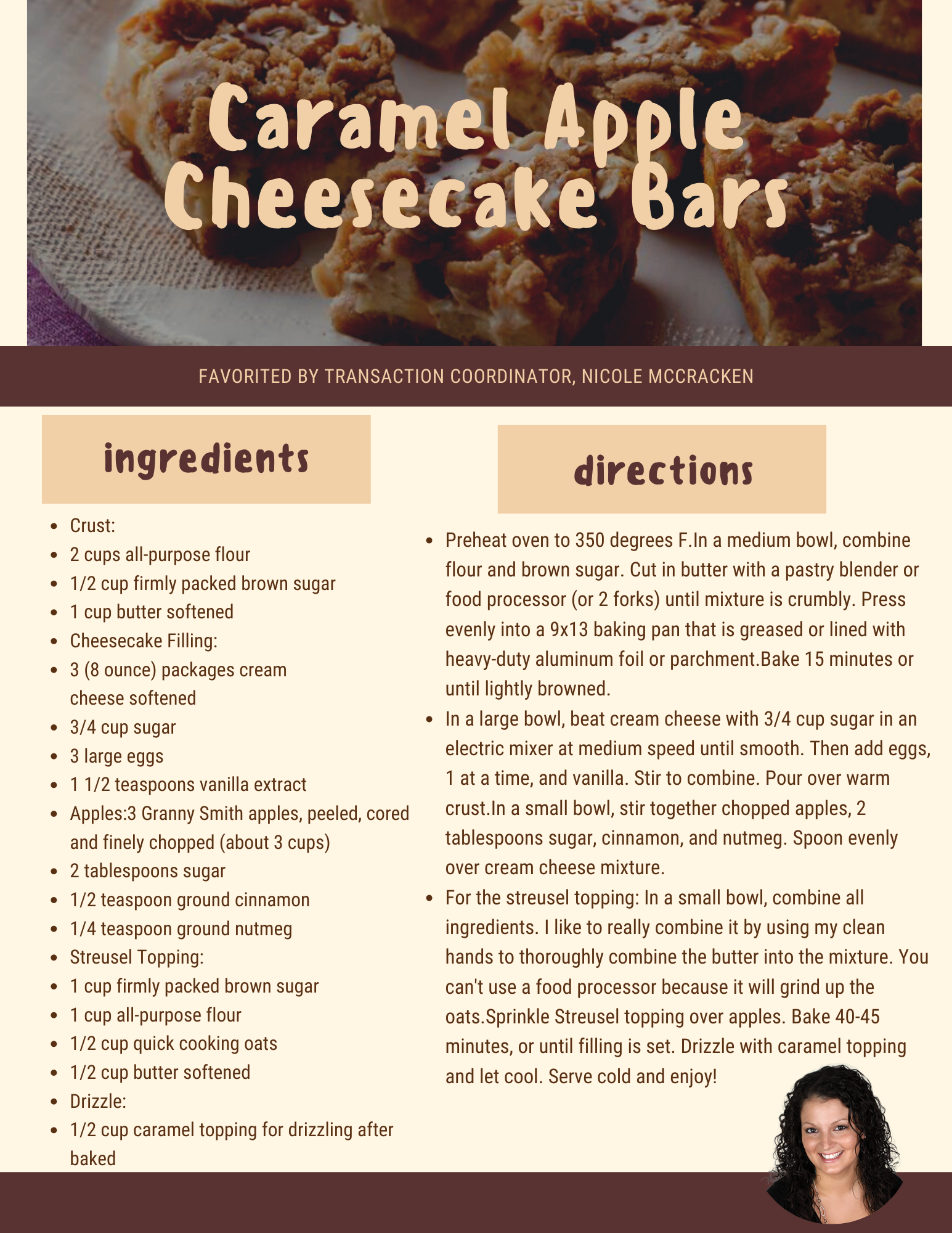 What better way to spend the day than with a fresh cup of coffee/tea with a side of pumpkin bread?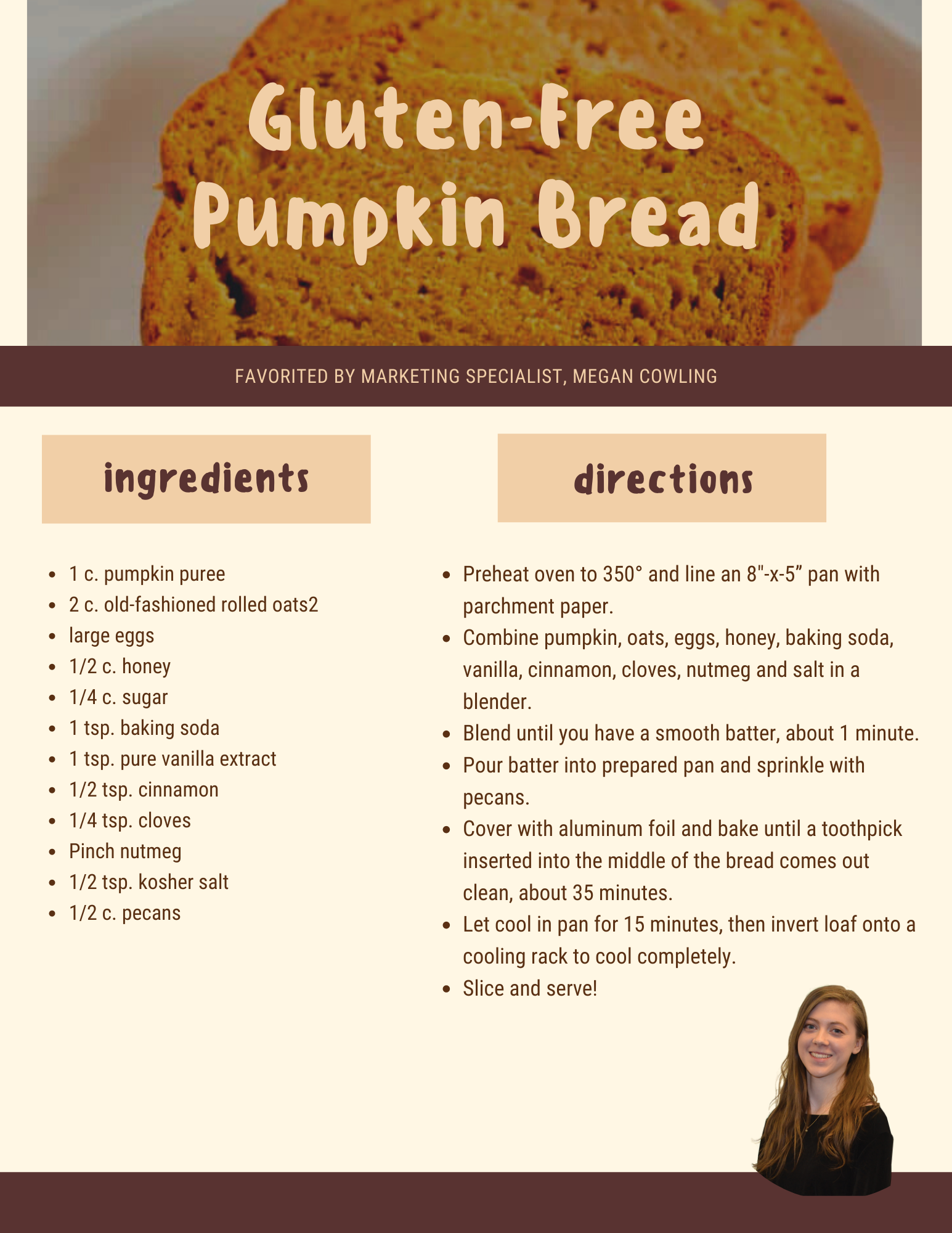 What recipes remain a staple on your Thanksgiving table? Feel free to take a page from our holiday cookbook and let us know your favorite recipes!