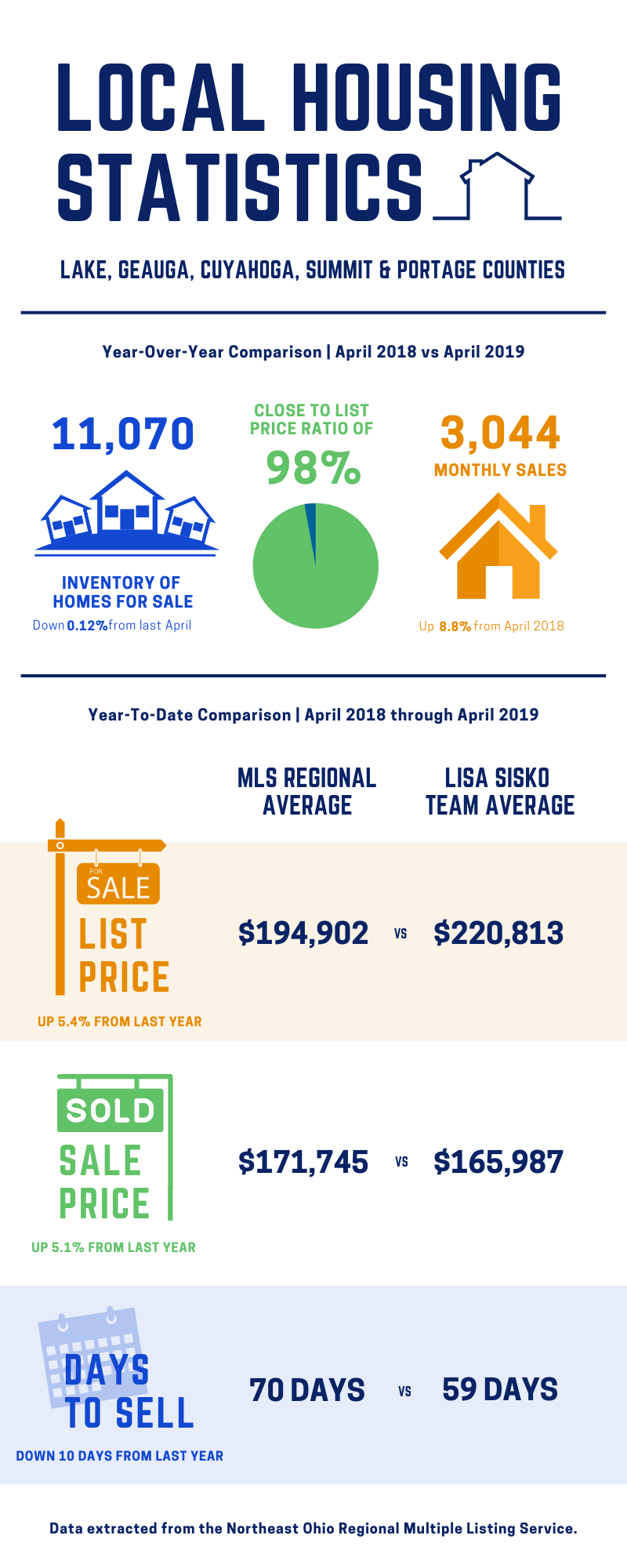 What can this information do for you?

For Buyers. The market is starting to pick up in Northeast Ohio now that Spring is in full swing. The total number of active listings for sale is down from what it was this time last year, but only by 0.12%. The regional average number of days on market is down 10 days from 2018, and the Lisa Sisko Team continues to outpace the region by an additional 11 fewer days. Both list and sales prices are holding strong at +5.4% and +5.1% respectively from last year for the region.

With the market shifting over time toward a buyer's market, many have questions about the process of buying a home. This can be made easier with the help of an experienced Realtor. If you or someone you know are interested in looking for a new home within the next few months or even years, please contact us for help!

For Sellers. The regional average days on market has decreased over the last year to 70 days but the Lisa Sisko Team continues to outpace the market at 59 days. In addition, the close to list price ratio remains high at 98%, meaning that most homes are selling for extremely close to the asking price.

If you are interested in learning more about the process of preparing for and listing your home on the market, or if you know someone who is thinking of selling their home in the next few years, please contact us so we can walk you through everything you need to know about the seasonality of real estate, the changing market and how we can best position your home in the market to get you top dollar!